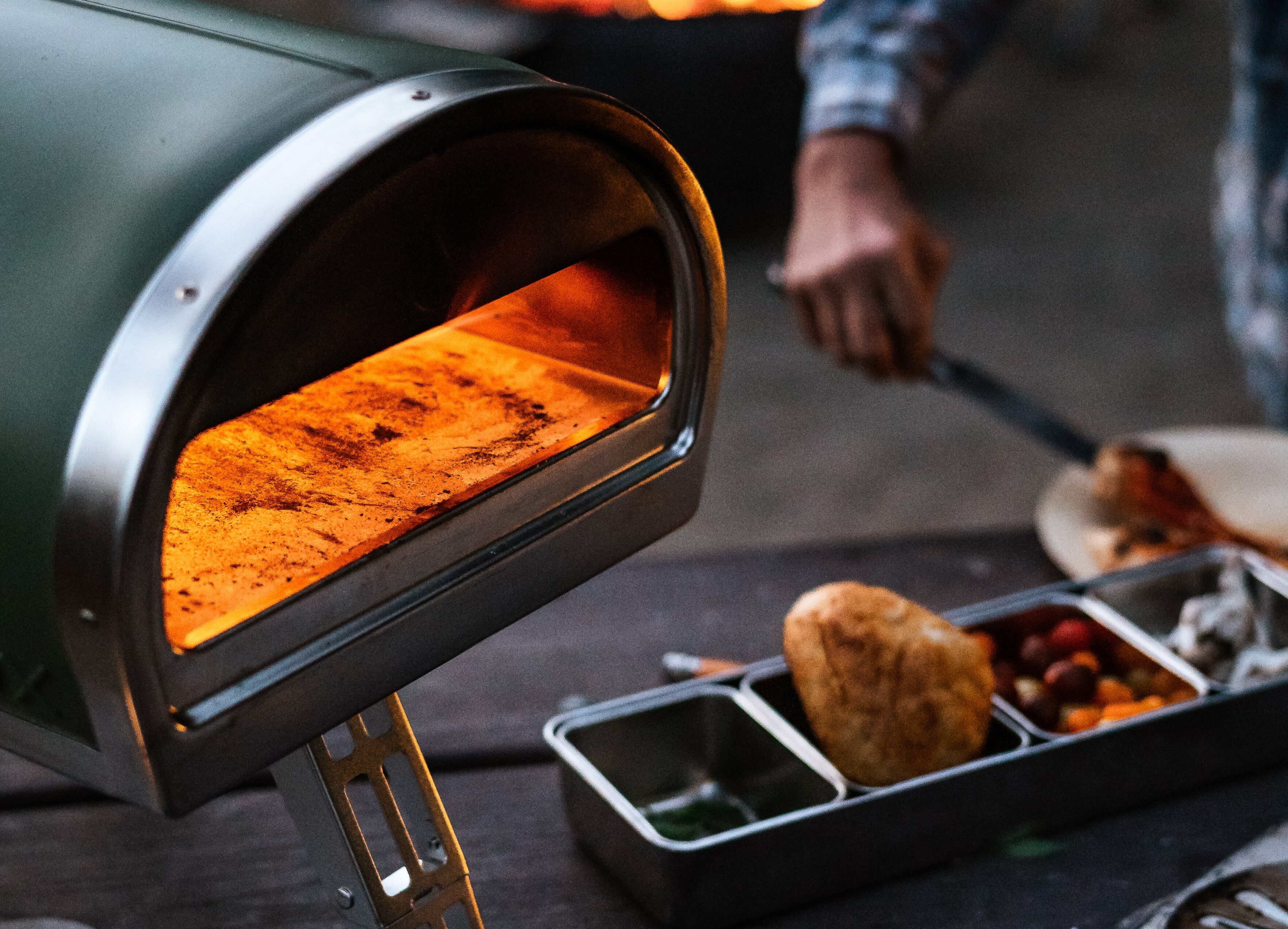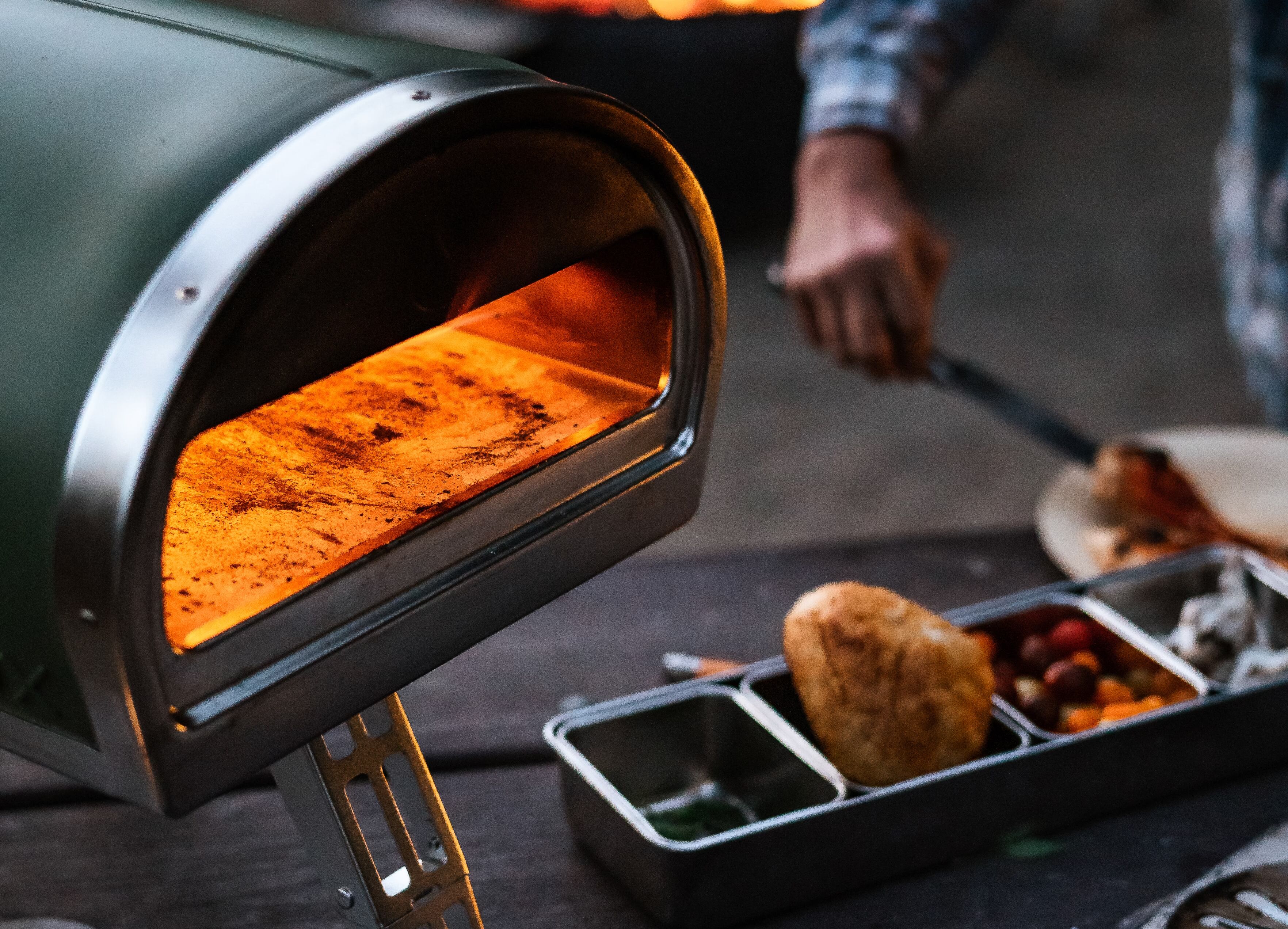 To register your interest to attend the UK's Most Remote Restaurant, please fill in the form below.
Full Terms & Conditions
These are the T&Cs for the 10x successful applicants to attend the Gozney Remote Reservation Experience on Wednesday 24th May 2023. There will be 5x pairs of 2x tickets available for this exclusive Remote Reservation experience.
Find the full FAQs here.
How to register interest?
Fill in the Gozney Remote Reservation registration form, outlining all personal details, accessibility, and dietary requirements.
By submitting their reservation request, the applicant agrees to all terms and conditions regarding this event.
Each applicant may only register interest once.
Any third-party entries or entries submitted by agents will not be accepted.
All reservation requests must be made between 09:00 on Tuesday 2nd May 2023 and 09:00 on Monday 15th May 2023.
5x pairs of successful applicants will be selected by 17:00 on Wednesday 17th May 2023, and notified the same day.
The Reservation
Reservation to be fulfilled by Gozney Group Ltd.
Reservations to be confirmed on Wednesday 17th May 2023.
Find the location of the restaurant on What3Words: ///website.mandolin.storming.
Who can enter?
The promotion is open to residents who participate in England, Wales and Scotland, aged 18 years or over.
Proof of identity and age may be required.
Employees of Gozney Group Ltd (the Promoter), or any company within the same group of companies as the Promoter, their agents or anyone professionally associated with the Promotion (Associates) and their immediate families are not allowed to enter.
How will the successful applicant be notified?
The successful applicants will be notified via the email address provided on Wednesday 17th May 2023.
The promoter will use reasonable efforts to notify the successful applicants via email and telephone.
The successful applicants will receive a place at the Gozney Remote Reservation experience on Wednesday 24th May 2023.
The successful applicants must confirm with written acceptance of their place at the experience within 48 hours of being notified.
Post Promotion Publicity
The successful applicants may be required to participate in reasonable publicity connected with the promotion with no further recompense.
Substitution of reservation
Substitution or transfer of the reservation by the successful applicant is not permitted.
Your Privacy
By applying to attend, you are giving consent to use your personal details to facilitate the mechanics of this promotion.
Brand Protection
The successful applicants must not do anything which could, in the reasonable opinion of the Promoter, bring the Promoter or any of the Associates into disrepute before, during or after this promotion.
Promoter
The Promoter is Gozney Group Ltd, Units 18 & 19 Radar Way, Christchurch, Dorset, BH23 4FL
The Promoter's decision on all aspects of this promotion is final.
The Promoter has the right to refuse to award the Prize to anyone whom it reasonably believes has broken any of these rules.
Liabilities
We do not accept liability for any damage caused to any personal items during the event.
We will not be responsible for any injury, illness, death, loss (for example loss of enjoyment), damage, expense, cost or other sum or claim of any description whatsoever.
Visitor Regulations
Successful applicants agree to comply with the Visitor Regulations.
Public access to the experience is valid for successful applicants only.
It is your responsibility to arrive in good time ahead of the event commencing.
Visitors must comply with all directions of our staff.
Visitors are expected to act in a way that safeguards their own safety and that of others. Proper decorum, personal behaviour, and conduct is required from all visitors at all times in order to provide an equal opportunity to all visitors.
Visitors are primarily responsible for their own safety.
Visitors must comply with relevant health and safety legislation policies or procedures which are drawn to their attention.
We accept no responsibility for incidental costs associated with visits to the Remote Reservation experience, which may include, but are not limited to, travel expenses, parking, or accommodation costs, even if reservations are cancelled or revoked.
We may amend or vary these Visitor Regulations by notifying you prior to your visit.
These Visitor Regulations and any non-contractual obligations arising in connection with them shall be governed by and construed in accordance with English Law and each party agrees to submit any dispute which may arise out of, under, or in connection with this Agreement (including disputes relating to any non-contractual obligations) to the exclusive jurisdiction of the courts of England.