Need further assistance?
Get in touch and we'll be happy to help.
Master
Price on application
The Gozney Master range of wood and gas fired pizza ovens are ideal for smaller businesses, such as coffee shops and bistros. Hand cast from Gozney Ceramix™ to ensure the best performance available within the size category these commercial pizza ovens are easily assembled through the use of Gozney Rapid Install™ technology.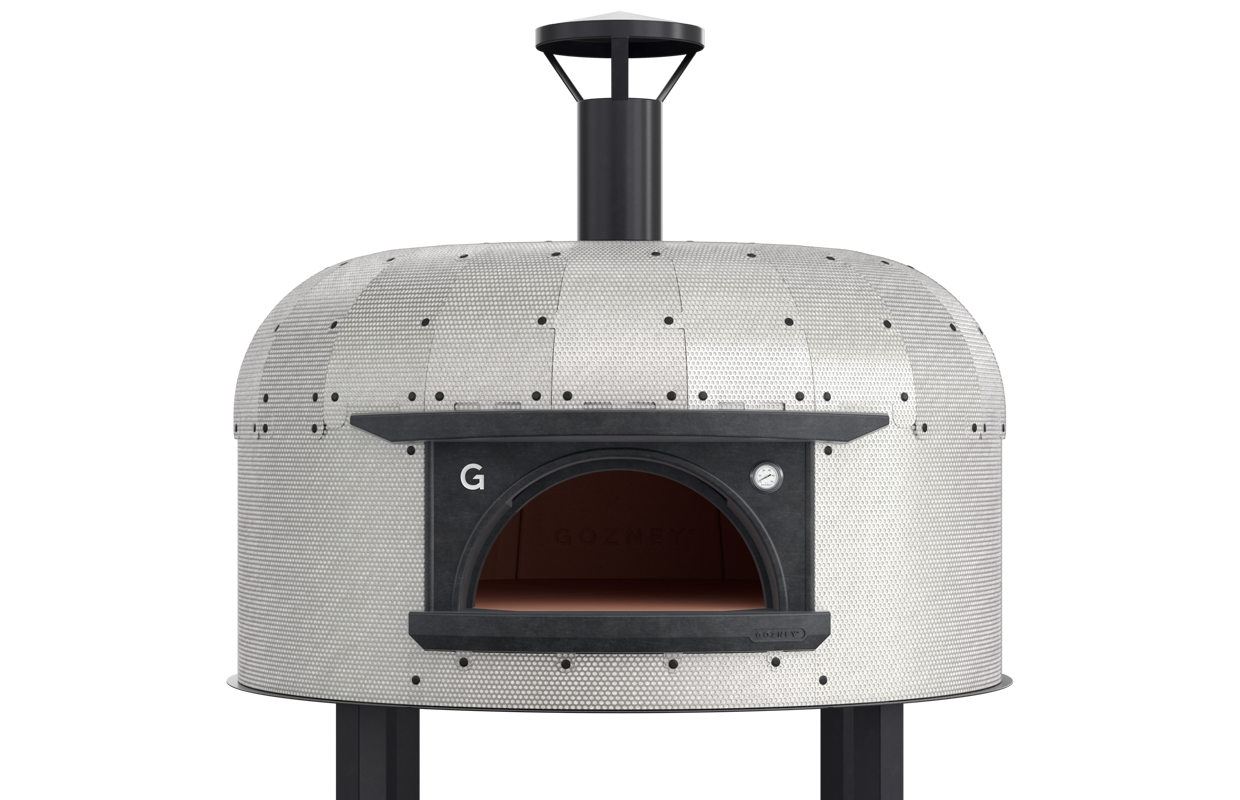 Exceptional cooking capabilities
EXPERTLY CAST, THERMALLY RESILIENT
Designed for demanding kitchens, the Gozney Master is a range of durable, efficient gas and wood-fired ovens. Pioneering, reverse moulding techniques result in a smooth internal finish, twinning aesthetics with workhorse practicality.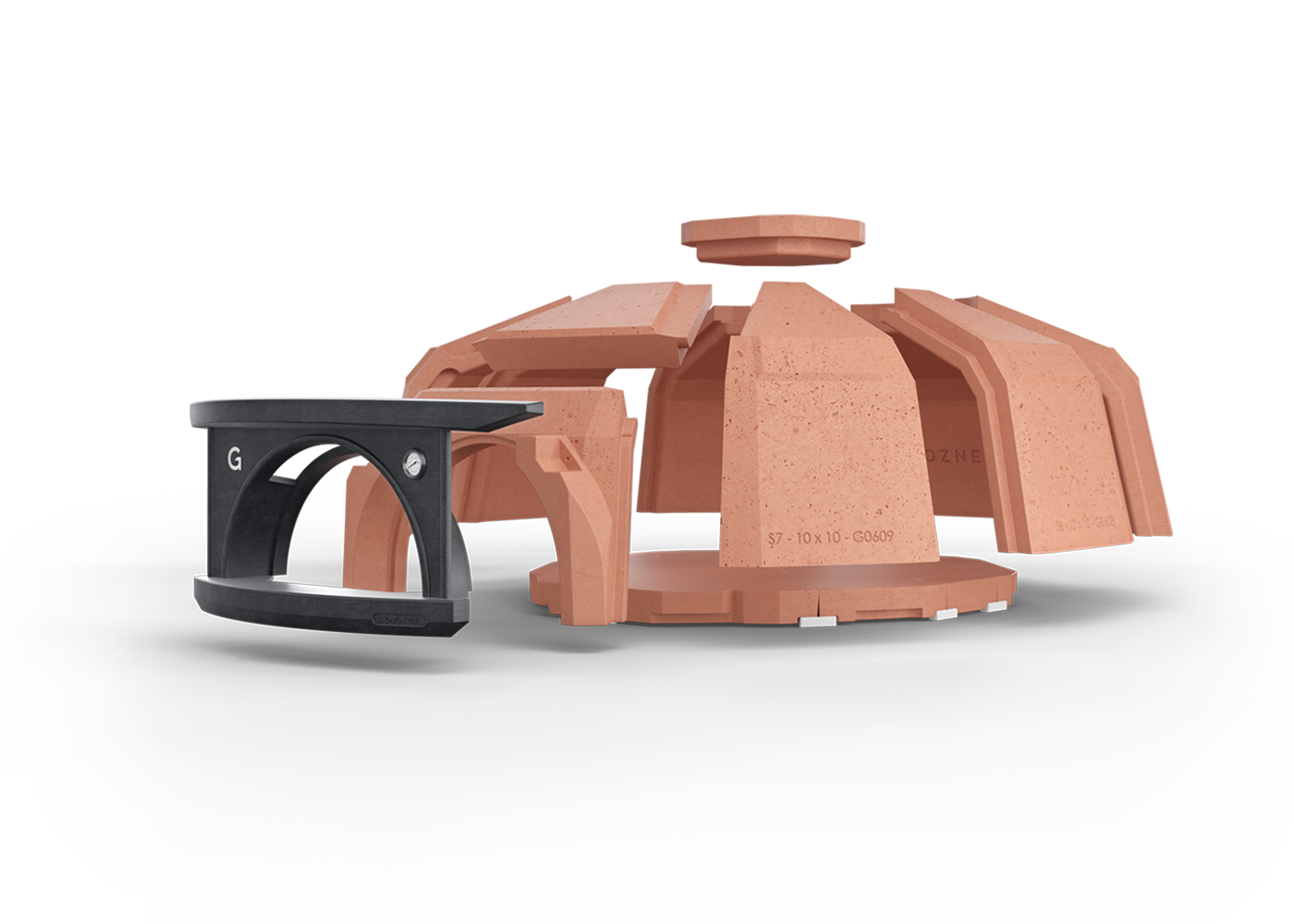 Minimal downtime
GOZNEY RAPID INSTALL™
Precisely engineered into modular components, each segment can be carried through a standard doorway. The oven can be assembled in under a day without the need for specialist trade, ensuring minimum downtime for businesses.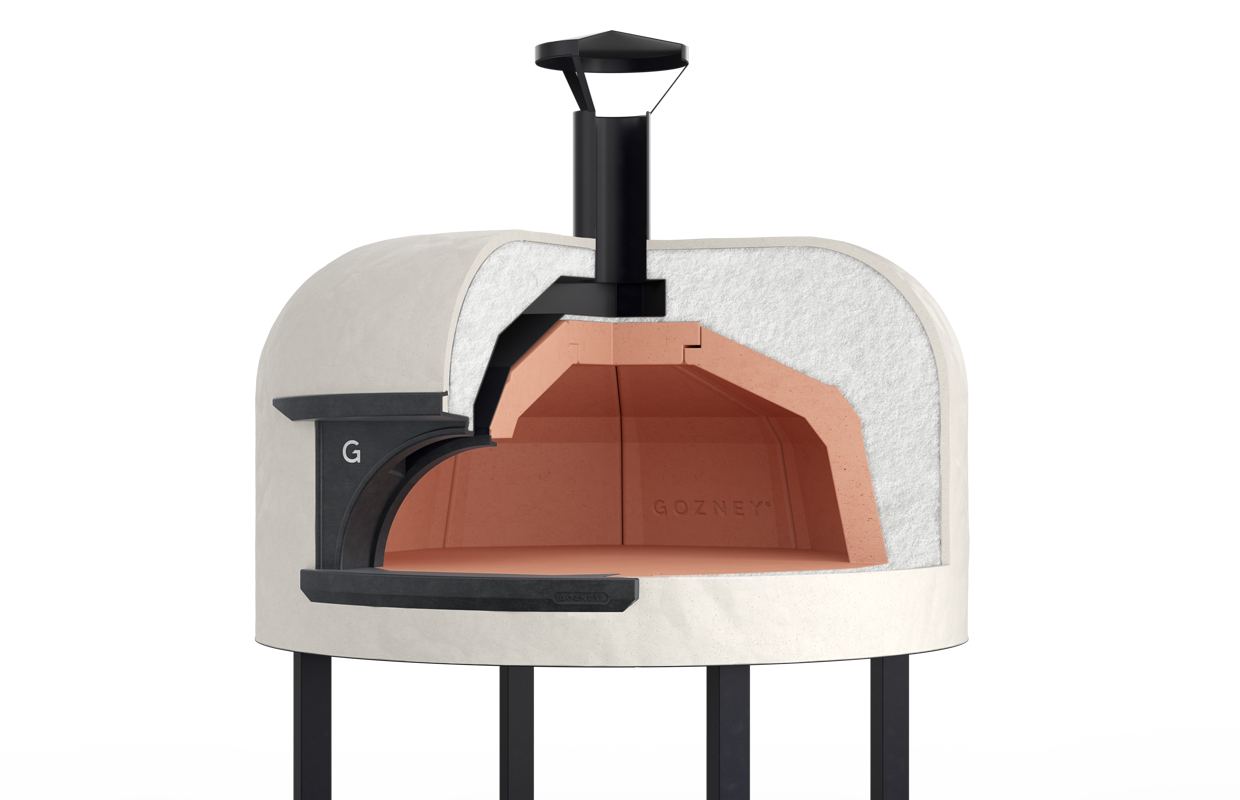 Unrivalled efficiency
UNBEATABLE HEAT RETENTION
Advanced grade materials and dense insulation beneath the thick oven floor result in unrivalled heat control at varying temperatures and low fuel consumption, delivering a consistent, continuous performance.
Trusted by some of the world's greatest chefs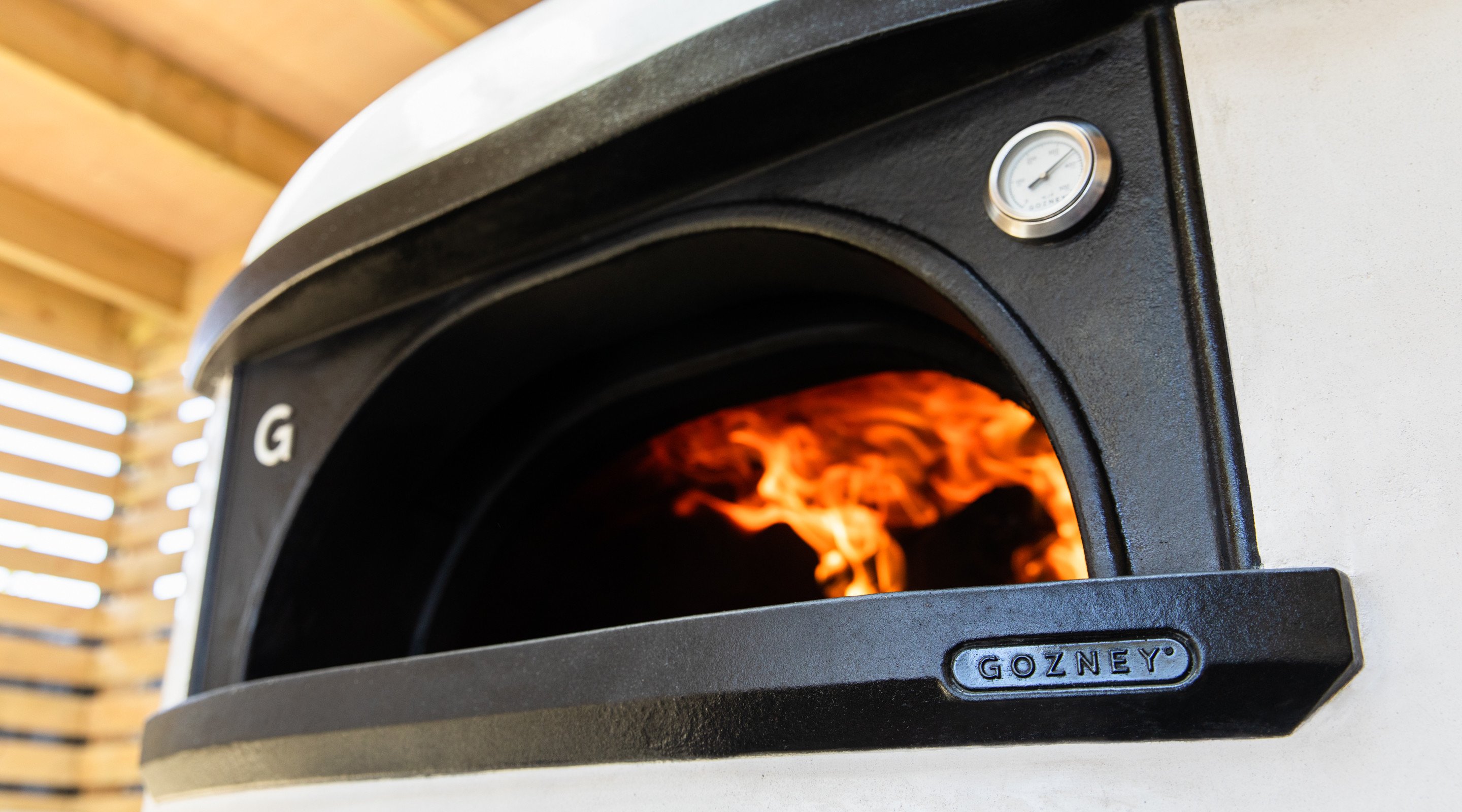 GOZNEY MASTER
Pioneering design, engineered for performance
Sizes, specifications & manuals
A size to suit every commercial kitchen space
Key Gozney Benefits
Minimal business downtime

Gozney Rapid Install™ technology ensures disruption is reduced and your chefs can get cooking again in no time.

Unrivalled cooking capabilities

Gozney design and functionality deliver exceptional performance, reliability and versatility, letting you choose what is right for your business.

Contemporary aesthetics

A Gozney oven is recognised for its modern appearance, whilst still delivering consistent and market-leading cooking capabilities.
Why Gozney
Our mission is to combine the latest advancements in technology with the ancient practice of stone and fire cooking.
Gozney Professional Ovens

With unprecedented performance and reliability, Gozney ovens can be found in the most premium restaurants and pizzerias throughout the UK.

Chosen by Michelin-star chefs

Gozney is the oven of choice for chefs like Tom Aikens, Richard Bertinet and Brad Carter, who enjoy the versatility the wood and gas fired ovens offer.

Personalised service

Gozney don't stand still with product development and continually test and redesign. Gozney respond to customer's ever changing needs to remain best in class.

Relentless drive to innovate

Gozney don't stand still and continually test and redesign, listening to our customers' feedback, ensuring we work together to remain best in class.
Service is paramount
From your initial enquiry to lighting the flame and cooking, Gozney will support you all along the way.
Get in touch and discuss your new Gozney oven

Specify the elements important to your business

Your Customer Relationship Manager will answer your questions and set up the delivery package you desire.

Expert installation advice at your premises

Choose from Gozney Installation or optional White Glove Delivery. Continue to feel supported with a Gozney expert on hand.

3 year guarantee for peace of mind

Gozney ovens use advance-grade materials to deliver a consistent, high quality performance under stressful conditions.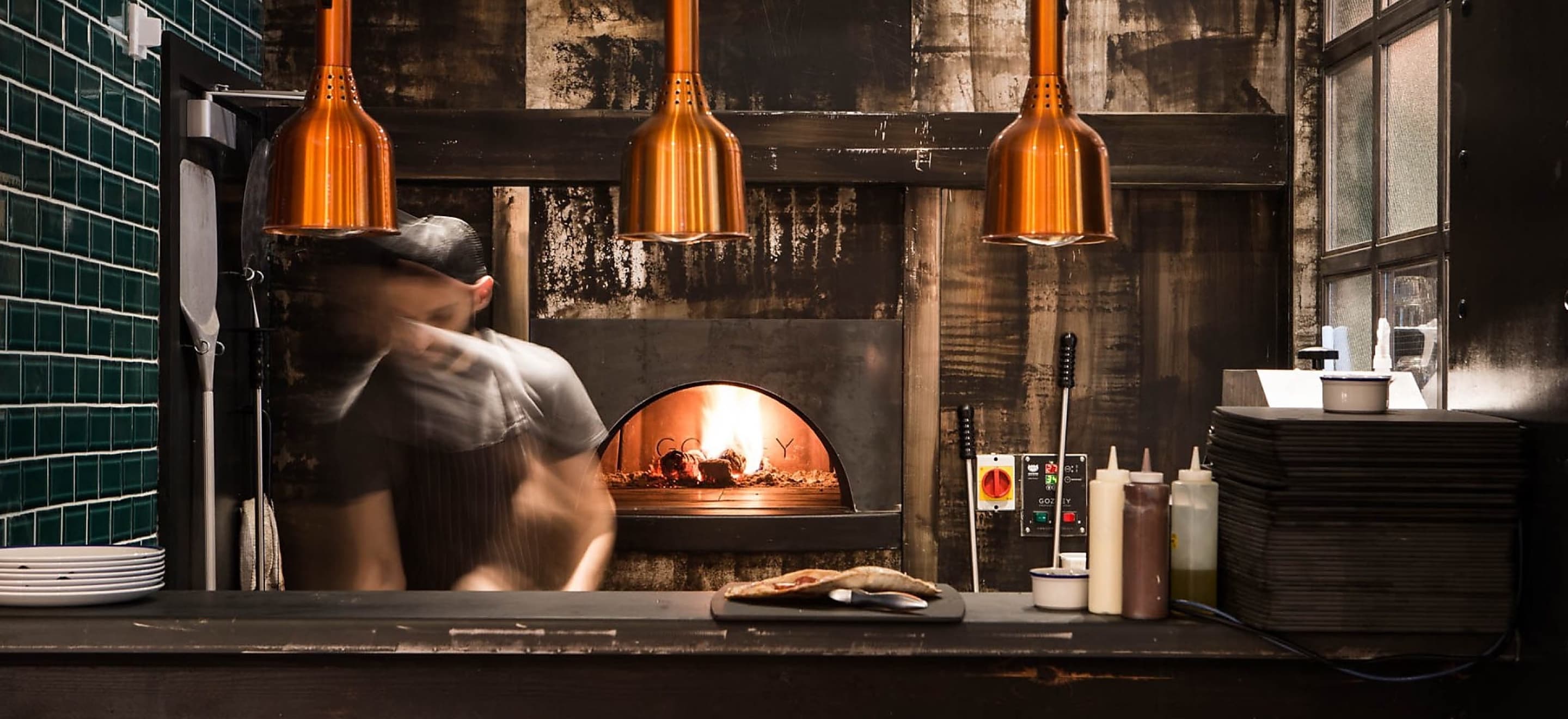 Case study
See how franco manca utilise this oven in shoreditch