Vietnamese Pizza
Ever tried a Vietnamese style 'pizza'? Take note from @chef_thuy_pham. Made from a single sheet of rice paper and taking just a couple of minutes from fridge to plate; this recipe is quick, easy and super tasty. ⁠⁠
Ingredients
Pinches grated mozzarella  
Small lumps of mozzarella  
Perilla leaves (any Asian herb will work)
Spring onion/chives, finely chopped 
Red chilli pepper, sliced
Crushed black peppercorns
Show more
Step 1:
Lightly oil a cold pan, place in a sheet of rice paper and evenly spread across the egg yolk. 
Step 2:
Add a layer of grated mozzarella and sun-dried tomato paste, then liberally sprinkle over the red onions, salami, mozzarella lumps and smoked salmon. 
Step 3:
Place into the Gozney Dome for 1-2 minutes at 300°C/572°F and heat until the cheese melts and starts to form a crispy crust. Keeping the pan turning throughout to ensure the heat is evenly spread across the whole pizza.
Step 4:
Remove from the Gozney and dress with the salmon roe, fresh herbs, chilli slices, crispy shallots and crushed black peppercorns.
Step 5:
Finally, drizzle over the chilli oil and enjoy!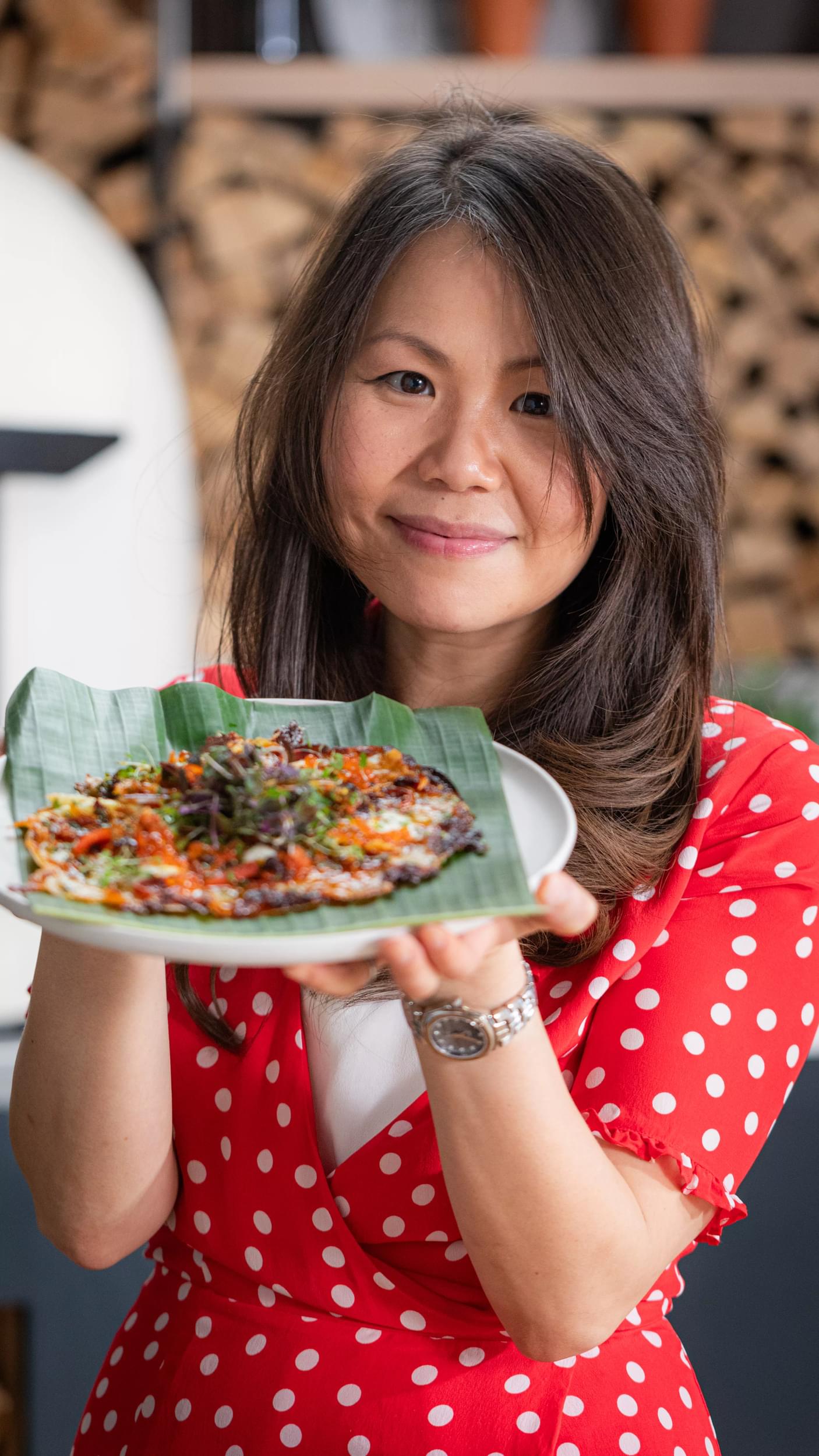 Recipe Contributor
Chef Thuy Pham
The queen of Vietnamese food, Thuy Pham @chef_thuy_pham is a pro when it comes to cooking with fire.