Tossing Dough with Jon & Vinny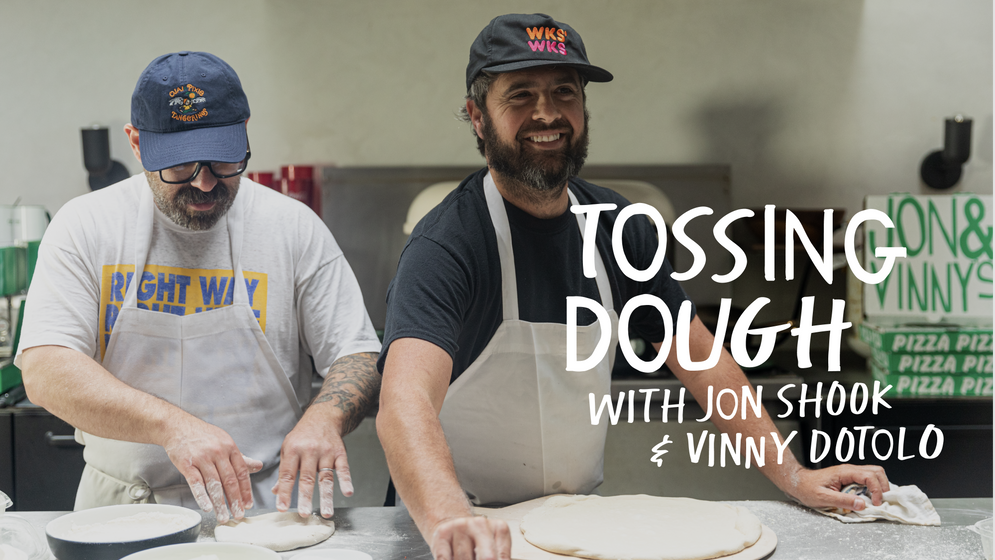 Ingredients
Bronx Bomber ingredients:
fennel sausage or sausage of your choice
fresh mozzarella, cut in pieces
It's rare for Jon Shook & Vinny Dotolo (@jonandvinnydelivery) to let people in on their cooking secrets. Even more rare that they do it on camera. Earlier this summer, when New York City got smoked out by northern wildfires, our Secret Supper Club event was forced to be cancelled and the would be hosts Jon & Vinny jumped into action. From the back-kitchen of Fini Pizza (@finipizza) the duo of culinary innovators gives us an impromptu lesson on making incredible pizza. First up, the Bronx Bomber.
Jon and Vinny are LA's favorite duo and the cool kids of culinary. With their bold flavours, playful attitude, and unapologetic love of carbs, they're the masterminds behind some of the best food you'll ever try.⁠
Recipe Contributor