Tarte Tatin
Looking for dessert ideas to cook with your Gozney this summer? Try this delicious Tarte Tatin by the legendary Thomas Straker.
Ingredients
1 large quenelle of butter
Step 1:
Roughly peel and de-core the apples. Cut into quarters.  
Step 2:
Create a caramel by adding sugar and water to a pan on the hob and letting it bubble. You're looking to achieve a dark caramel colour. Spoon in the butter, and add the apples.
Step 3:
Allow the apples to cook down for around 15-20 minutes slowly until dark and golden.
Step 4:
Layer up the apples in a cast-iron pan, and pour in some of the caramel.
Step 5:
Roll out a sheet of puff pastry, and cut out a 'lid' that fits on top of the cast iron pan and covers the apples. Crimp the edges down.  
Step 6:
Place in the Gozney Dome using embers, at around 300°C/570°F for around 20 minutes.
Step 7:
Whilst the Tarte Tatin is cooking, whisk the double cream with a spoon of icing sugar, until thick.
Step 8:
Remove the Tarte Tatin from the oven and turn it over on a plate. 
Step 9:
Finish with a sprig of fresh thyme and a scoop of whipped cream. Serve and enjoy!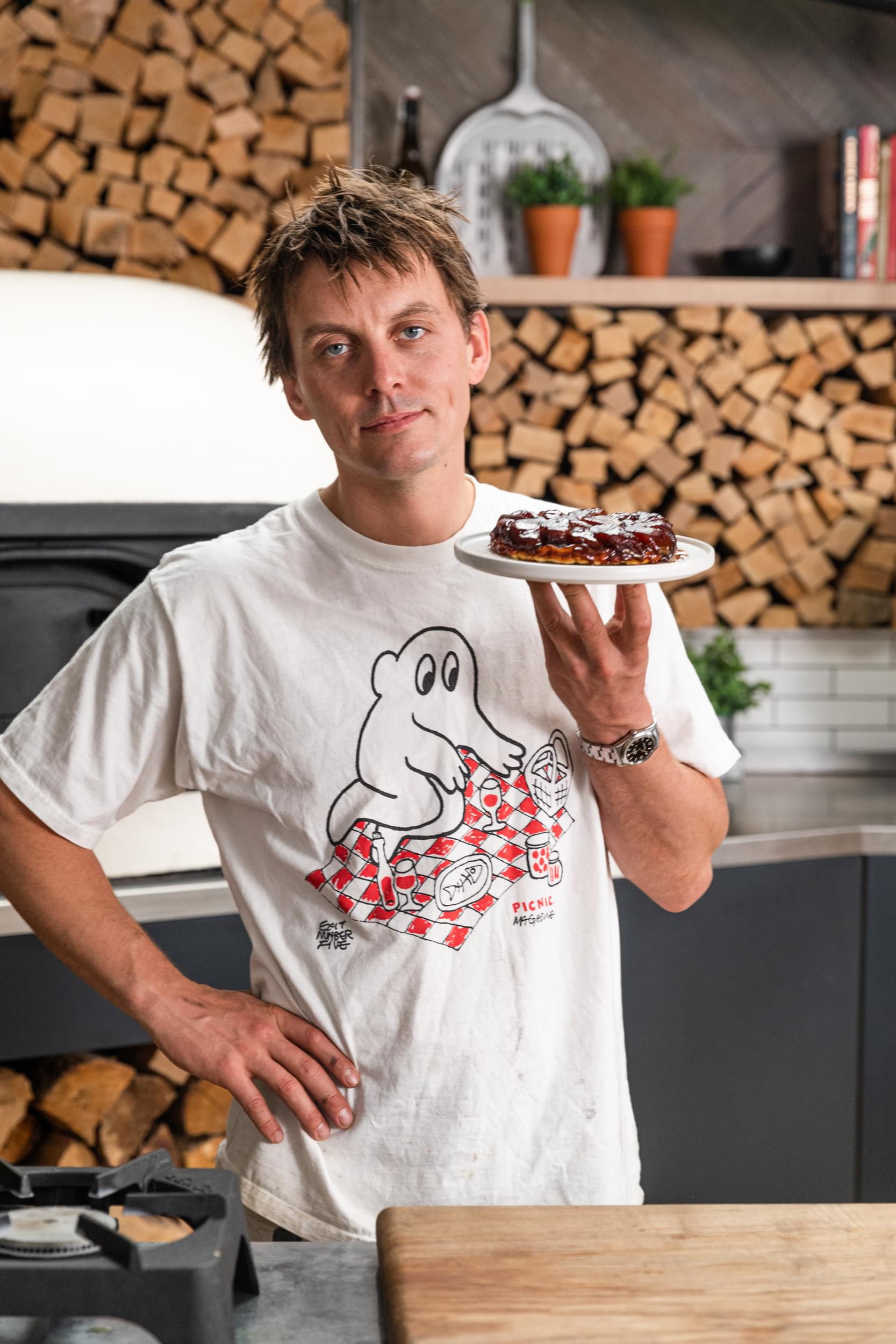 Recipe Contributor
Thomas Straker
Having spent the last decade working in some of London's top restaurants, Tom now runs Strakers restaurant in Notting Hill, whilst also being known for his 'all things butter' series on TikTok.