Onion Focaccia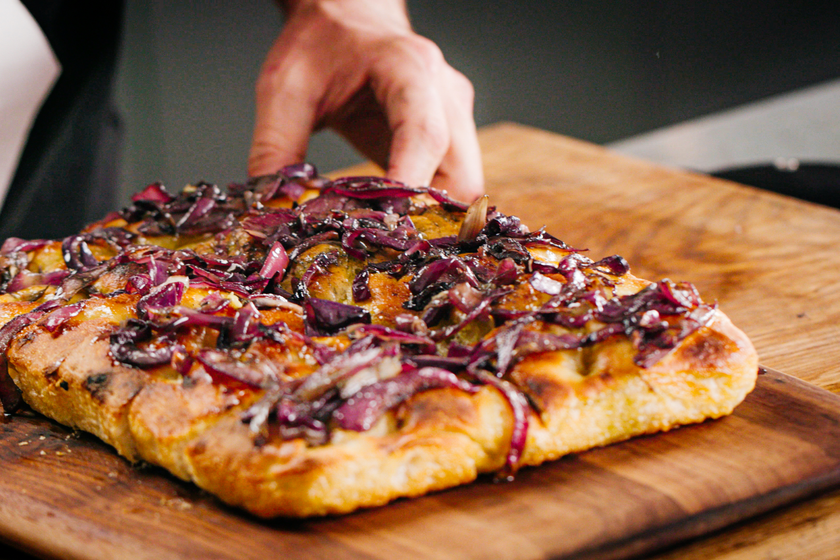 Sweet, caramelized onions on a fluffy focaccia by @mike_fitzick. It's the simple pleasures that are sometimes the best.   
Ingredients
2x Red Onions

Olive Oil

Salt

Pepper
Show more
Step 1:
Preheat the Gozney Dome to 760°F/400°C. 
Step 2:
Press out the dough ball to the edges of the focaccia pan. Leave to rest for 3 hours.
Step 3:
Cover the dough in olive oil and press your fingers in making small dimples in the dough. Bake the dough in the Gozney Dome at 760°F/400°C with the flame off and the door on for 5 minutes until golden brown.  
Step 4:
Slice up the red onions and add them to a tray with olive oil, salt and pepper. Place them in the Gozney Dome to caramelize for around 20-30 minutes at 760°F/400°C with the flame off and door on. Make sure to turn them every now and then to help them break down.  
Step 5:
Once the onions are cooked, remove from the Gozney Dome, and spread them across the dough base you baked earlier, distributing them evenly. 
Step 6:
Take a tray and drizzle over some olive oil on the base, as well as over the top of the focaccia. Place the focaccia in the tray and place back in the Gozney Dome with the flame off and door on for around 5 minutes at 760°/400°C. 
Step 7:
Take the door off, and turn the flame back on, finishing off the top of the focaccia until the onions are further caramelized and crispy.
Step 8:
Remove from the Gozney Dome. Finish with olive oil and sea salt. Serve and enjoy!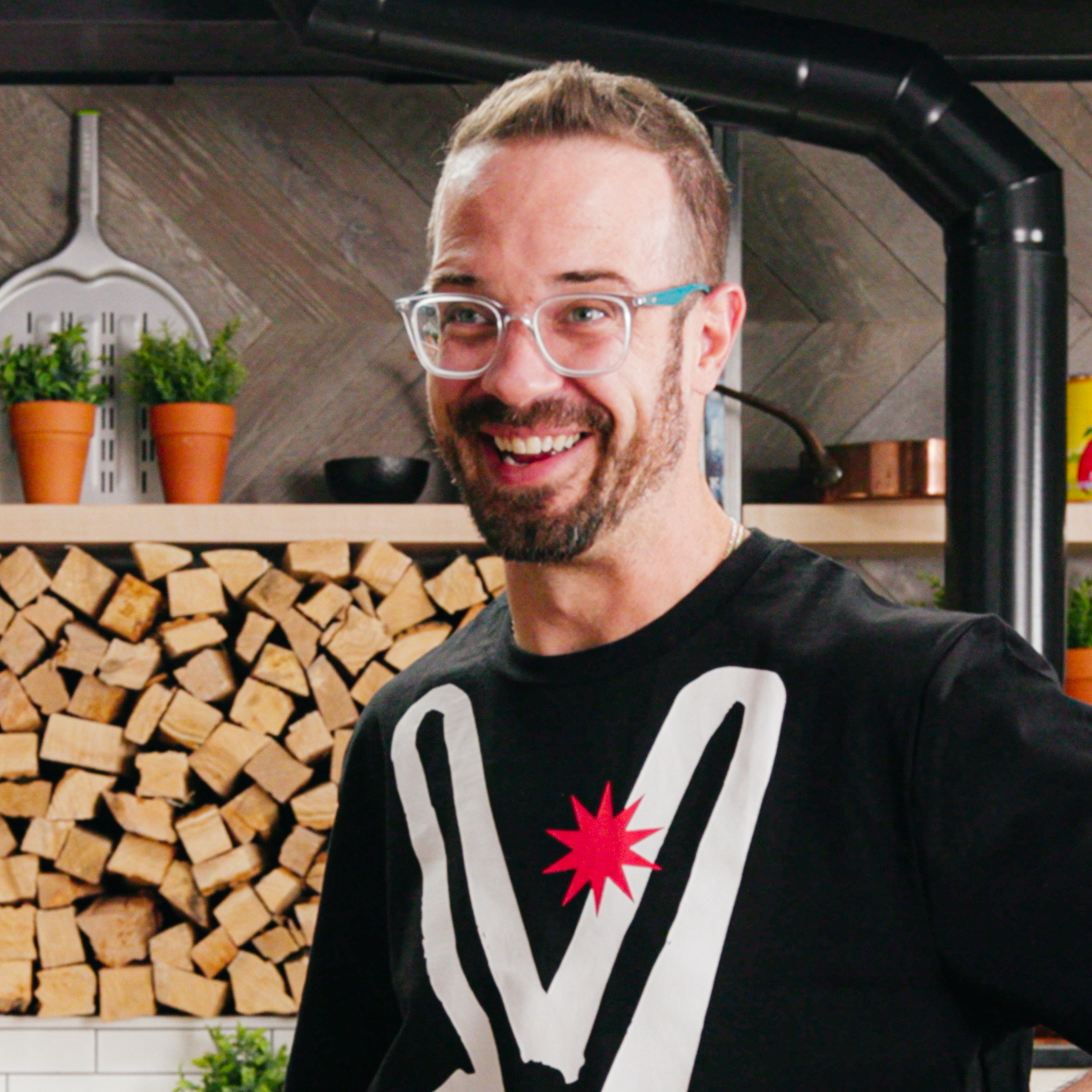 Recipe Contributor
Mike Fitzick
Mike, who runs the show at Bar1010 in Philadelphia, is famous for his classic pizza recipes. Square, round, deep pan, Neapolitan – you name it, Mike does it!