Italian Sausage and Hot Honey Pizza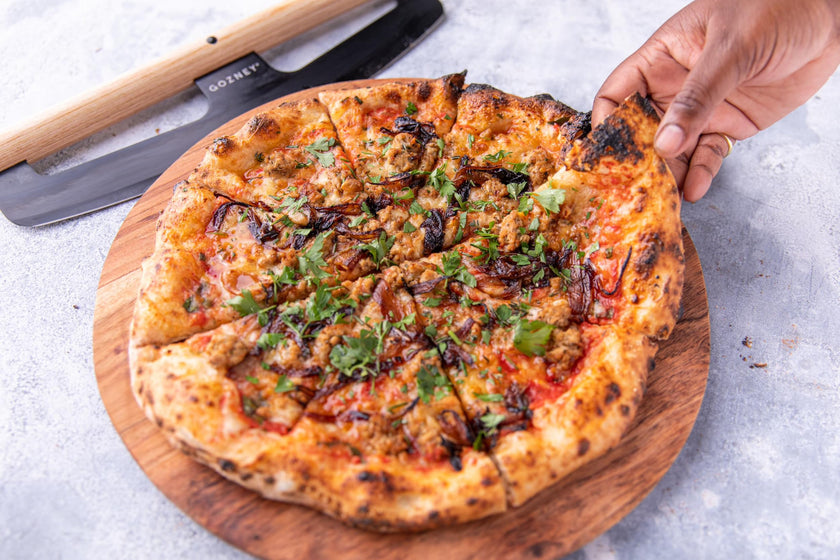 Introducing the 'Newbie' by Jhy from @devouredpopup. An Italian sausage pizza with the perfect mix of sweet, salty and spicy flavours cooked in Roccbox.  
Ingredients
Roasted Garlic (7 cloves)

Caramelized Shallots (½ cup / 4oz / 113g) - Unsalted Butter, Salt, Pepper, Red Wine
Red Sauce (1 cup / 8oz / 226g) - San Marzano tomatoes, salt, fresh basil, EVOO

Pizza dough balls

Shredded Part Skim Mozzarella (1 cup / 8oz / 226g)

Ground Pork (½ cup / 4oz / 113g) - Fennel Seed, Brown Sugar, Garlic Powder, Onion Powder, Dried Parsley, Dried Basil, Dried Oregano, Paprika, Salt, Red Pepper Flakes, Red Wine Vinegar

Extra Virgin Olive Oil (2 tbsp / 1 oz / 14g)
Mike's Hot Honey (2 tbsp / 0.5oz / 14g)

Herbs (Parsley, Thyme, Rosemary)

Pecorino (2 tbsp / 1oz / 28g)

Grated Parmesan (2 tbsp / 1oz / 28g)

Garlic oil (optional)
Show more
Step 1:
Preheat your Gozney pizza oven to 176°C/350°F. The first step is to roast your garlic until tender.  
Step 2:
Next you want to caramelize your shallots with red wine and unsalted butter until they soften.  
Step 3:
For your red sauce you'll want to crush your tomatoes by hand, season the tomatoes with Evoo, salt and fresh basil  
Step 4:
Now you can start assembling. Spread a thin layer of red sauce along the base of your pizza dough. Top with a layer of mozzarella cheese.  
Step 5:
Once you have your red sauce and cheese, add your ground pork, roasted garlic, and caramelized shallots. 
Step 6:
Place your pizza in the Roccbox at 204°C/400°F, turning regularly to cook on all sides. 
Step 7:
After cooking fully. Garnish with herbs, pecorino, grated parmesan, hot honey and garlic oil if you have it.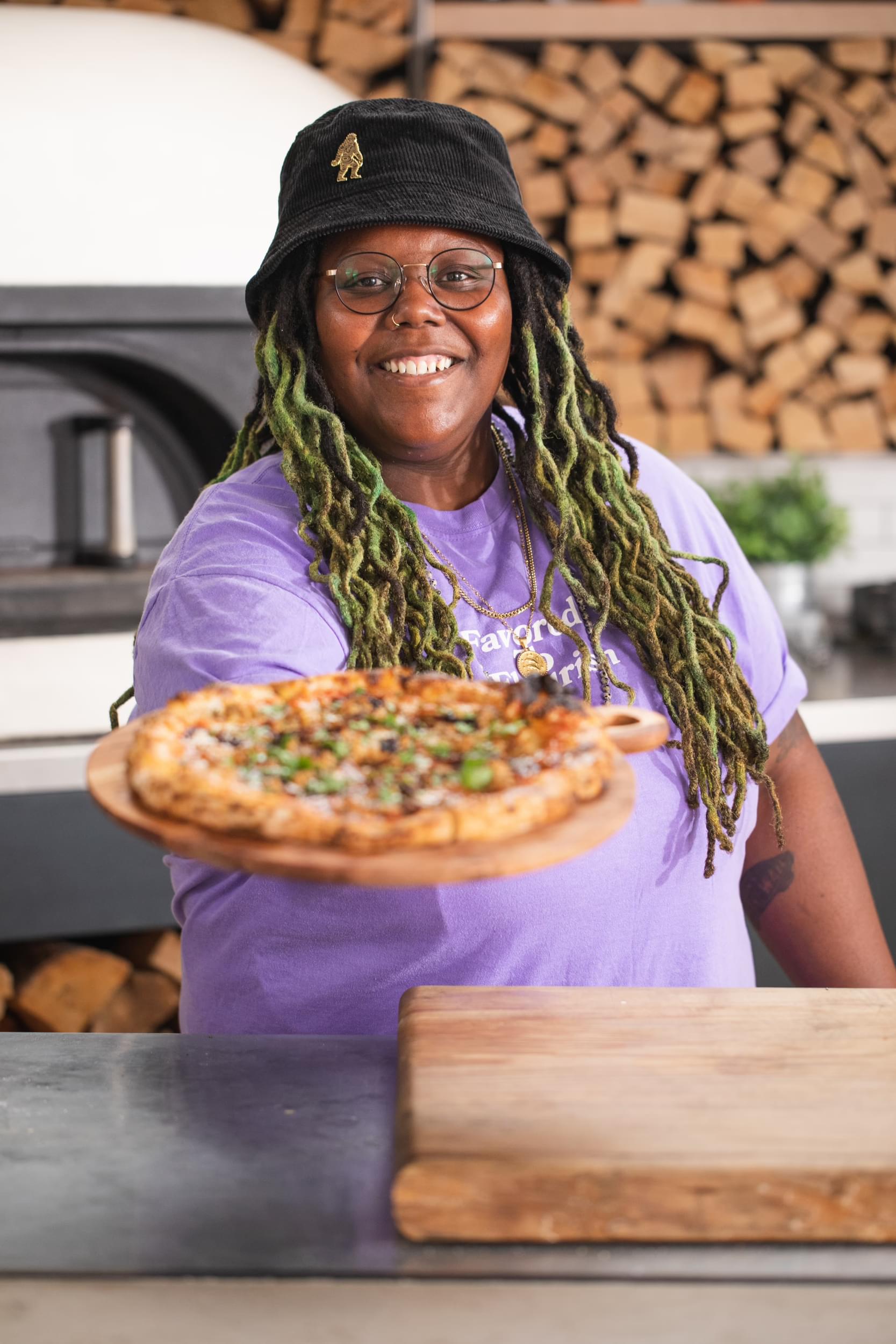 Recipe Contributor
Jhy
Chef Jhy aka Jhy-Sizzle-Patty of Devoured Pizza in Kansas City, MO is inspired to create dishes that give your palette a nudge by using a combination of ingredients in ways that make trying something new fun and exciting.