Green Garlic Marinara Pizza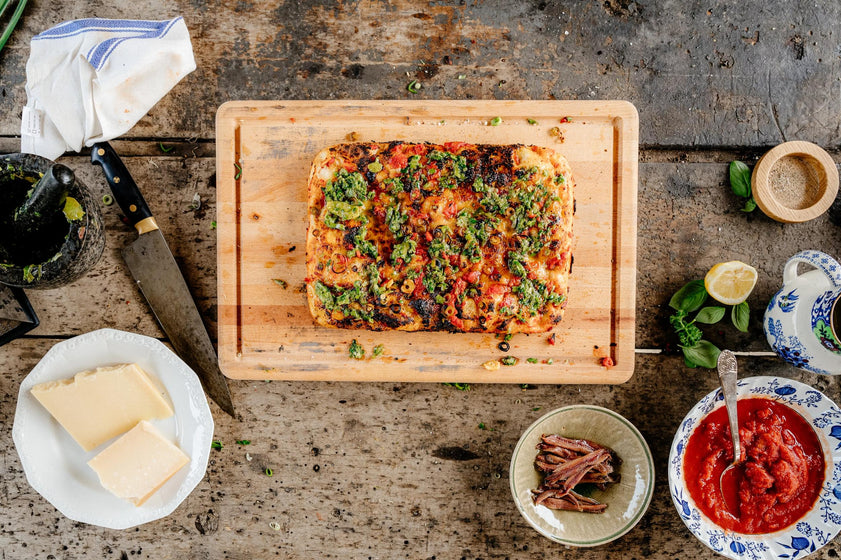 Gozney Brand Partner and Canadian legend, Matty Matheson (@mattymatheson) is back, and we paid a visit to @bluegoosefarm to fire up some recipes. First up is his Green Garlic Marinara Pizza. Packed with flavour, made with fresh greens from the farm. Give this a go, it'll make you feel real good.
Ingredients
The tops of 4 green garlics
Fresh cracked black pepper
Tin of good quality tomatoes, hand crushed
Show more
Method (pesto):
Step 1:
Step 1: In a pestle and mortar, add the green garlic, couple of basil leaves, parsley, 5 x anchovies, lemon zest, olive oil, and salt and pepper to taste. Grind to a chunky consistency. 
Method: (Pizza):
Step 2:
Take a dough ball at room temperature (recipe here) and stretch out into an oiled tray pan. Add some olive oil and salt and press your fingers into the dough.
Step 3:
Add your crushed tomato as the base.
Step 4:
Finely slice 1 green garlic, white parts only and place on top of the tomato base.
Step 5:
Place in your Gozney Dome at around 470°F/243°C. Turn off the heat and close the door. Cook for 5 minutes, then rotate the tray 180 degrees, and cook for another 4 minutes. If cooking with Roccbox, turn the flame to low and keep rotating until evenly cooked.
Step 6:
Once baked, remove from the oven and turn the flame on to add some extra colour and char to taste.
Step 7:
To finish, add a generous layer of the green garlic pesto all over the pizza, season with olive oil, lemon juice and pepper. Top with oregano and grated fresh Parmigiano Reggiano.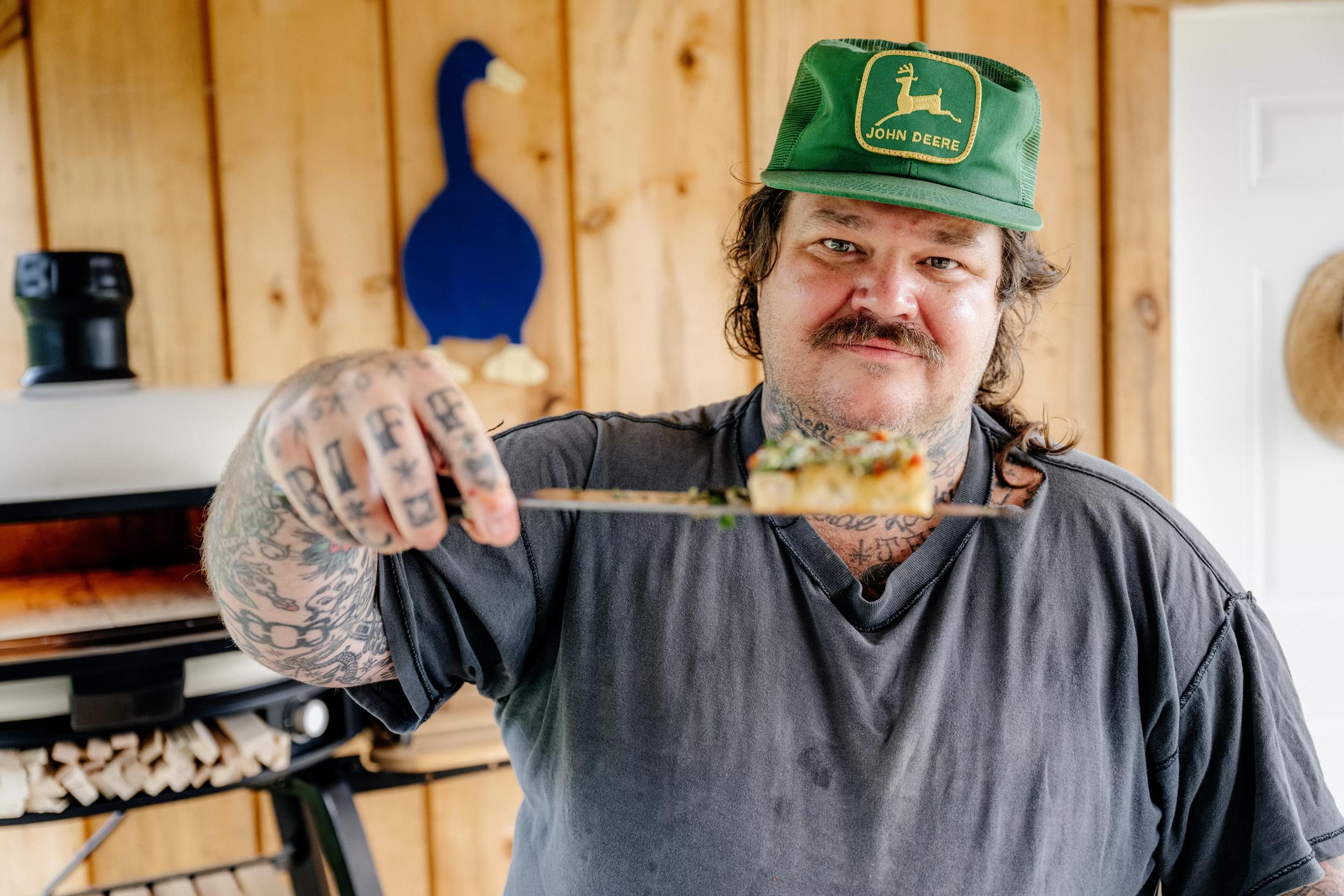 Recipe Contributor
Matty Matheson
Matty Matheson, a two-time New York Times best-selling author (Matty Matheson: A Cookbook and Home Style Cookery), internationally renowned chef, restaurateur, producer, and television personality has been breaking barriers since his cooking debut.