Filet Mignon with bone marrow butter
Thomas Straker's take on Filet Mignon, with a bone marrow butter, all fired up in Dome.  
Ingredients
2x 300g/ 10.5 Oz Beef Filet (centre cut)
200g/7 Oz Butter

4 Bone Marrow Canoes

6 Cloves Confit Garlic

Maldon Salt

Black Pepper
Show more
Step 1:
Set oven to 220°C/482°F. For the confit garlic, place peeled garlic cloves in a saucepan or cast iron pan (if cooking in Dome) and cover with olive oil and a splash of water and salt. Cook on a low heat until garlic is soft and has no colour. 
Step 2:
Place the bone marrow canoes on a baking tray and season with salt. Roast for 15-20 minutes until the bone marrow is cooked through. 
Step 3:
Scrape the marrow out of the bone and wait until it's cooled down. Place all the butter ingredients in a bowl and mix until smooth. 
Step 4:
Heat a cast iron pan in Dome for around 5 minutes until its very hot. Whilst you're waiting, season the steak with salt and oil. Remove the pan, add a splash of oil and sear the filet in the pan. Place back into the Dome at 400°C/750°F.  
Step 5:
Turn the steak throughout the cooking process to ensure all sides are seared.  
Step 6:
Remove the steak and let it rest. Add a quenelle of butter into the cast iron and let it melt. Place the steak back into the pan baste until the internal temperature reaches 108°F / 42°C. 
Step 7:
Slice the beef down the middle, and place on a plate. Spoon on some of the melted butter, take another quenelle of butter and serve on top of the steak with salt and pepper. Enjoy!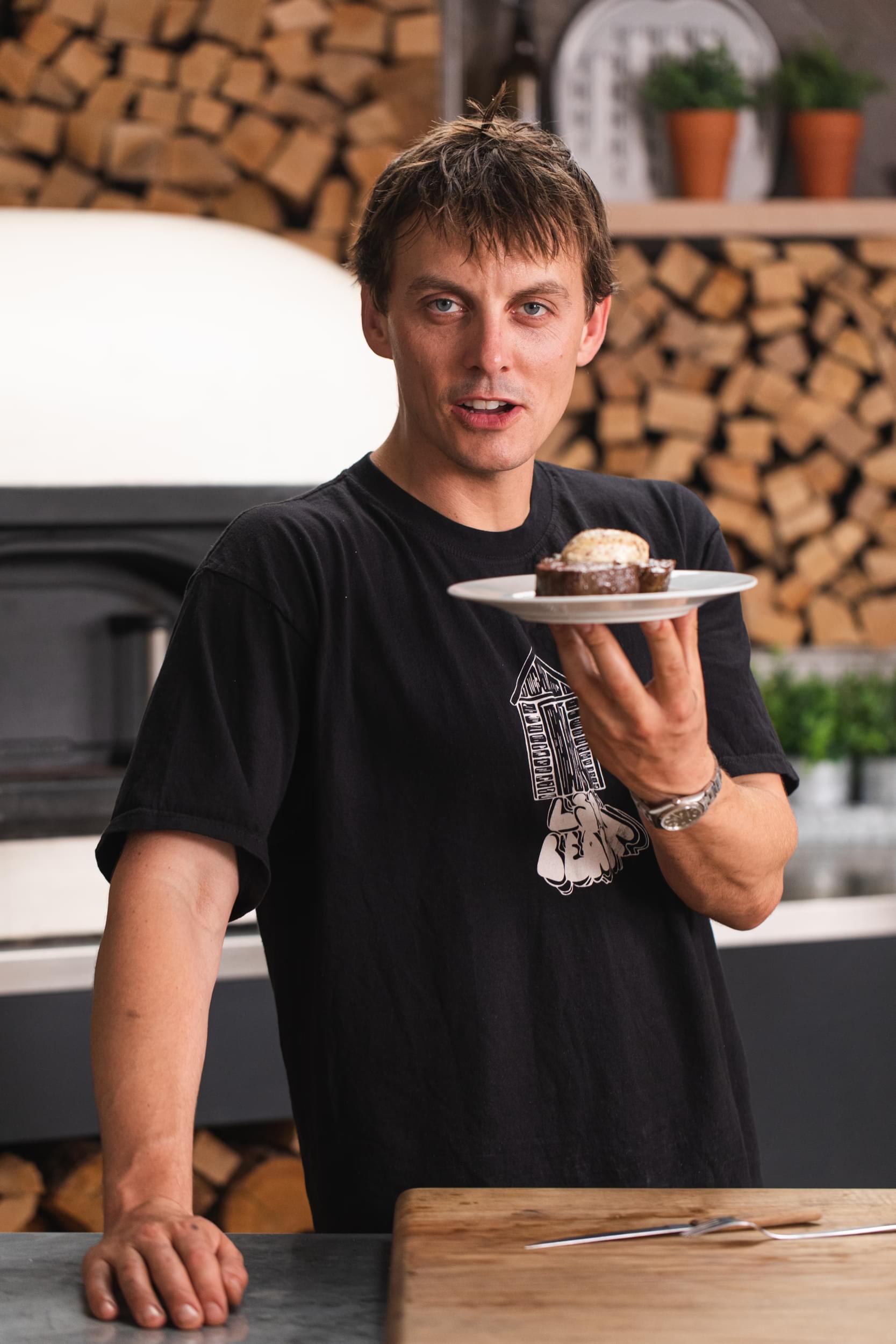 Recipe Contributor
Thomas Straker
Tom is on a mission to bring simple but outrageously tasty, high-quality cooking into people's homes as well as recently launching his own restaurant Straker's in Notting Hill.