Clam Pie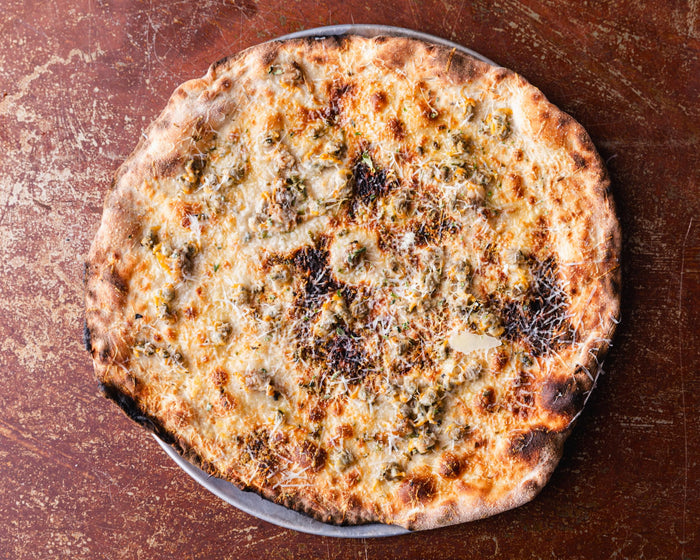 Quick and simple clam pie. Super thin, super crispy goodness by @mike_fitzick.  
Ingredients
1x Tavern Pizza Dough Ball (recipe here)
Step 1:
Take a dough ball and stretch it out until it's super thin. You can use a rolling pin to achieve this.  
Step 2:
Scatter over a combination of the canned and fresh clams. 
Step 3:
Finish with oregano and a generous grating of Pecorino Romano.
Step 4:
Place the pizza into the Gozney Dome at 400°C/750°F.
Step 5:
Remove from the Gozney Dome, and finish with some more Pecorino Romano and a drizzle of extra virgin olive oil.  
Step 6:
Slice and enjoy!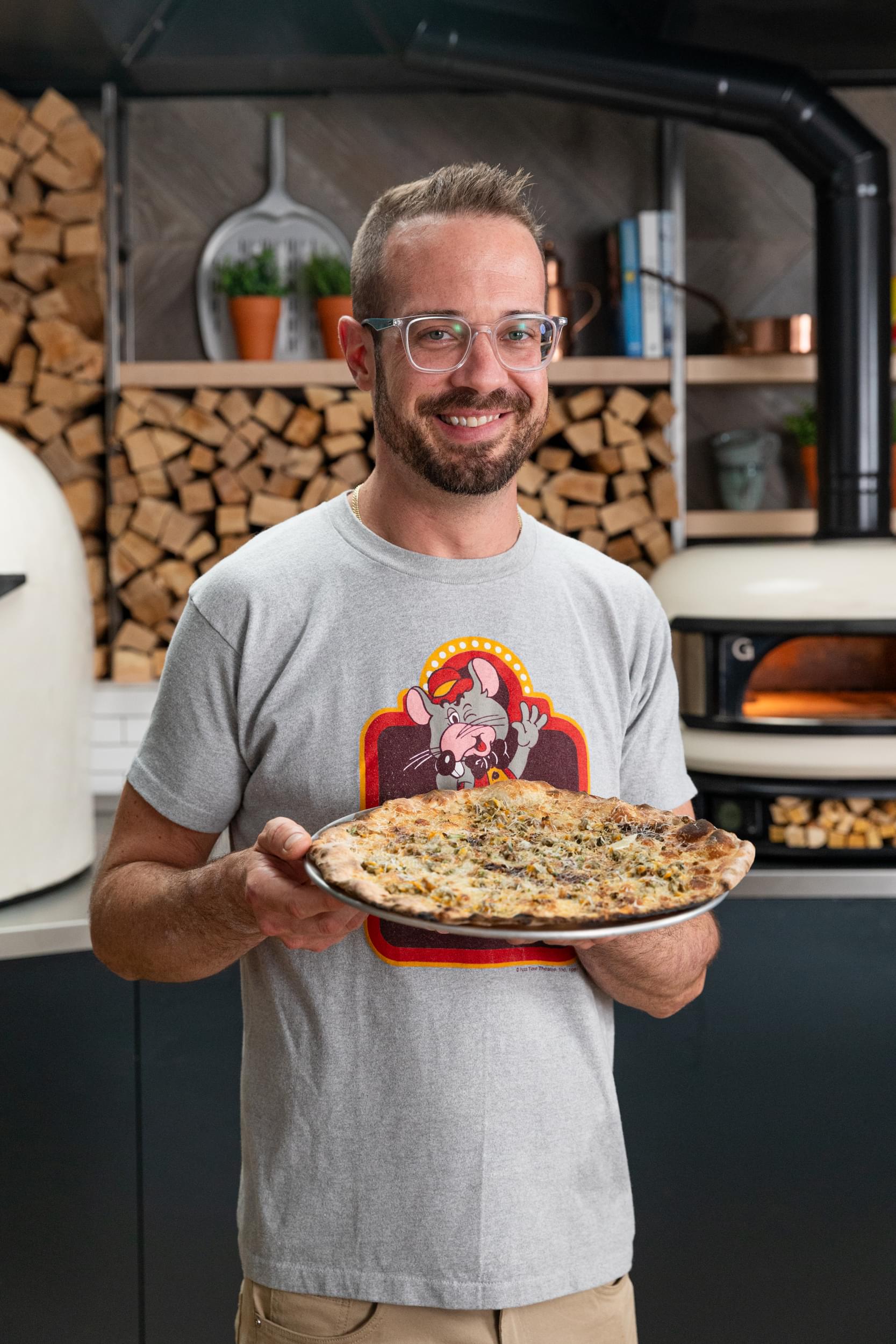 Recipe Contributor
Mike Fitzick
Mike, who runs the show at Bar1010 in Philadelphia, is famous for his classic pizza recipes. Square, round, deep pan, Neapolitan – you name it, Mike does it!